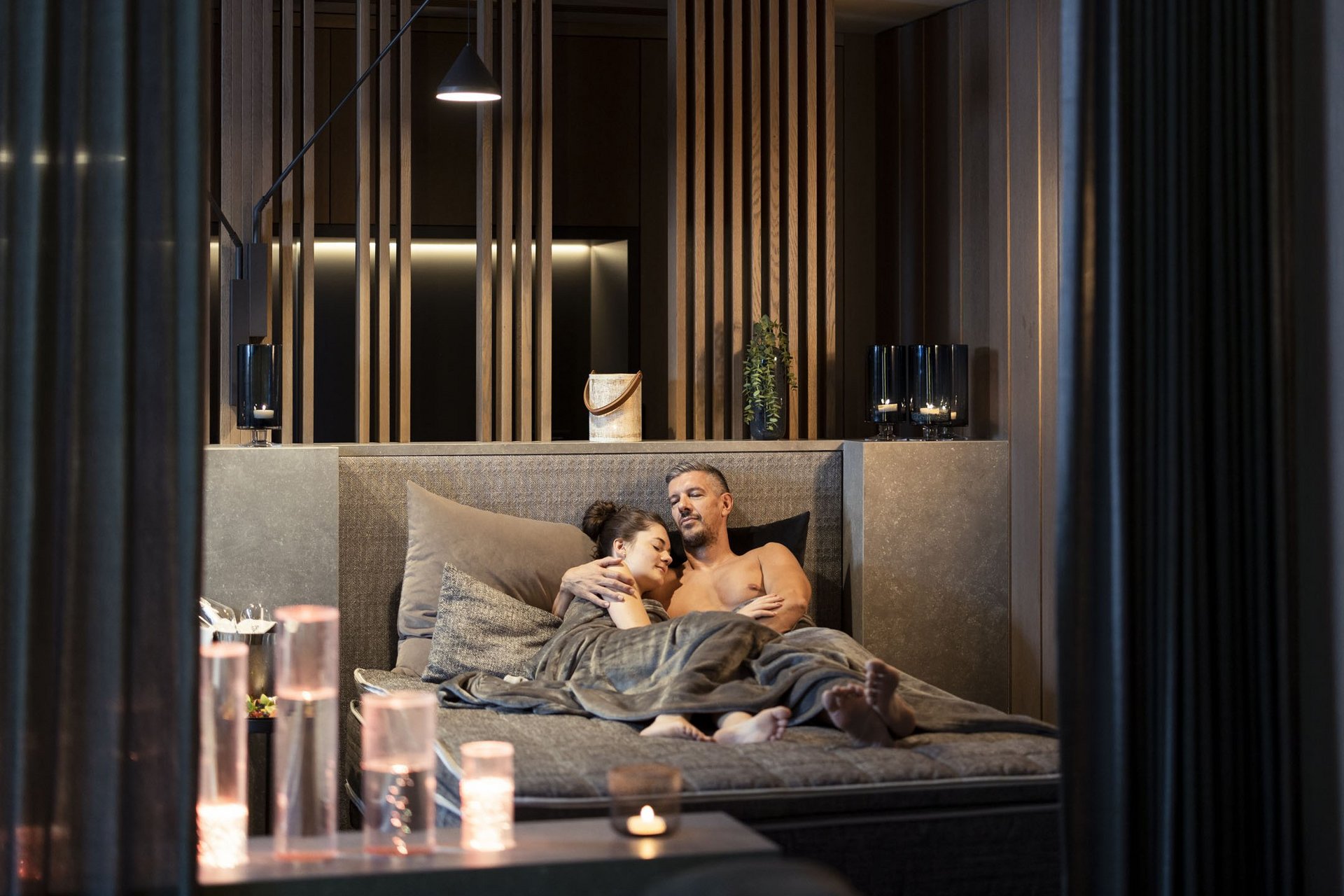 Precious moments at the 5-star hotel in Lazise
Your luxury holiday paradise
What does true luxury mean to you? Is it finding yourself in the perfect place, at the perfect time, surrounded by the right people? Savouring each moment and cherishing the simple pleasures of life? Switching your mobile to flight mode and disconnecting from the digital world for a day? At our 5-star hotel in Lazise, luxury encompasses all this and more. It's about mindfully enjoying the things that money can't buy. Time. Happiness. A sense of lightness. The Quellenhof Luxury Resort Lazise is your oasis of tranquillity, the place where your most cherished holiday wishes come to life.
Meet the heart and soul of the wellness hotel in Lazise
Heinrich Dorfer had a long-cherished vision. A vision of expanding the luxurious holiday experience of the Quellenhof Resorts to the shores of Lake Garda – with a unique holiday concept. Since 2019, the Dorfer family and Stefan Margesin have lovingly managed our luxury hotel at Lake Garda. Let yourself completely unwind in our luxurious wellness world. At the 5-star hotel in Lazise, we take care of everything else – personally and with a great deal of passion.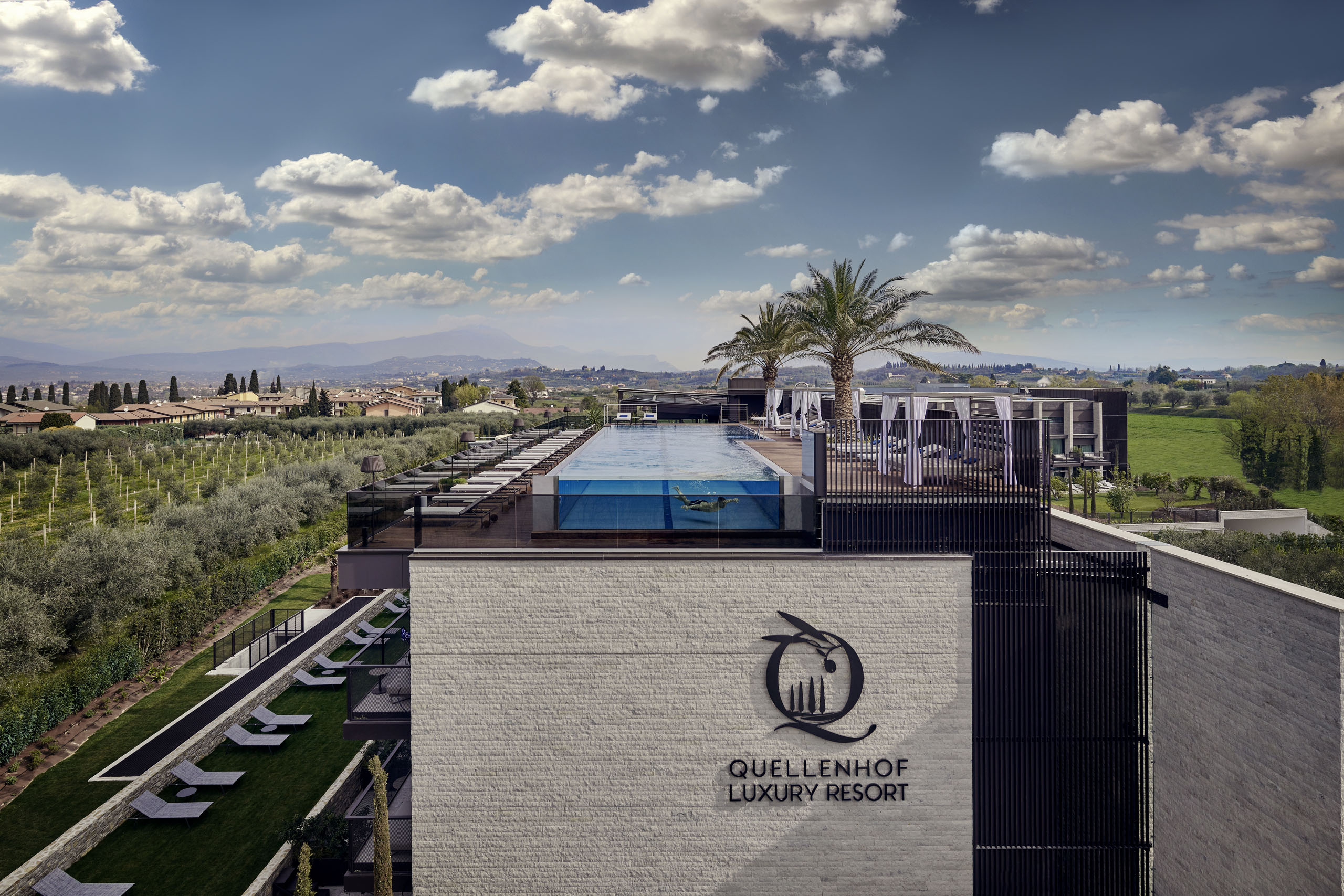 Our versatile and sustainable 5-star hotel in Lazise
Are you looking to combine work with wellness? Are you interested in taking a long-awaited holiday with your pet? Do you want to enjoy a luxurious holiday while being environmentally responsible? All this is possible at the Quellenhof Lazise, your romantic hotel at Lake Garda, the place to rediscover yourself. Hold conferences and seminars in our modern and well-equipped conference room, and then relax and reward yourself at the 5-star hotel in Lazise. Enjoy long walks and hikes around the idyllic Lake Garda – accompanied by your faithful furry friend. In the evening, indulge in sophisticated gourmet delights made from local ingredients that look like true works of art. Book your stay at our 5-star hotel in Lazise at Lake Garda with complete peace of mind, as we are committed to protecting the environment and have implemented several sustainability measures.
Our luxury resort is within walking distance of Lake Garda. Perfect for romantic strolls at sunset!
Ideas for marriage proposals, special surprises for anniversaries, unique birthday celebrations ... We would be happy to advise you!
At Onda Spa with treatments tailored to your needs. Afterwards, various pools and saunas make sure you can relax and feel good.
The Quellenhof Lazise in detail
Our resort
The main hotel building, with its elegant, cypress tree-lined entrance, is the heart of our luxury hotel at Lake Garda, the Quellenhof Luxury Resort Lazise. Here you will find first-class wellness areas for families and adults, comfortable suites, the Panorama Restaurant, and the Bistro.
The Residence is a luxurious holiday paradise. It offers enough space for the young and the young at heart to disconnect, play, and enjoy themselves.