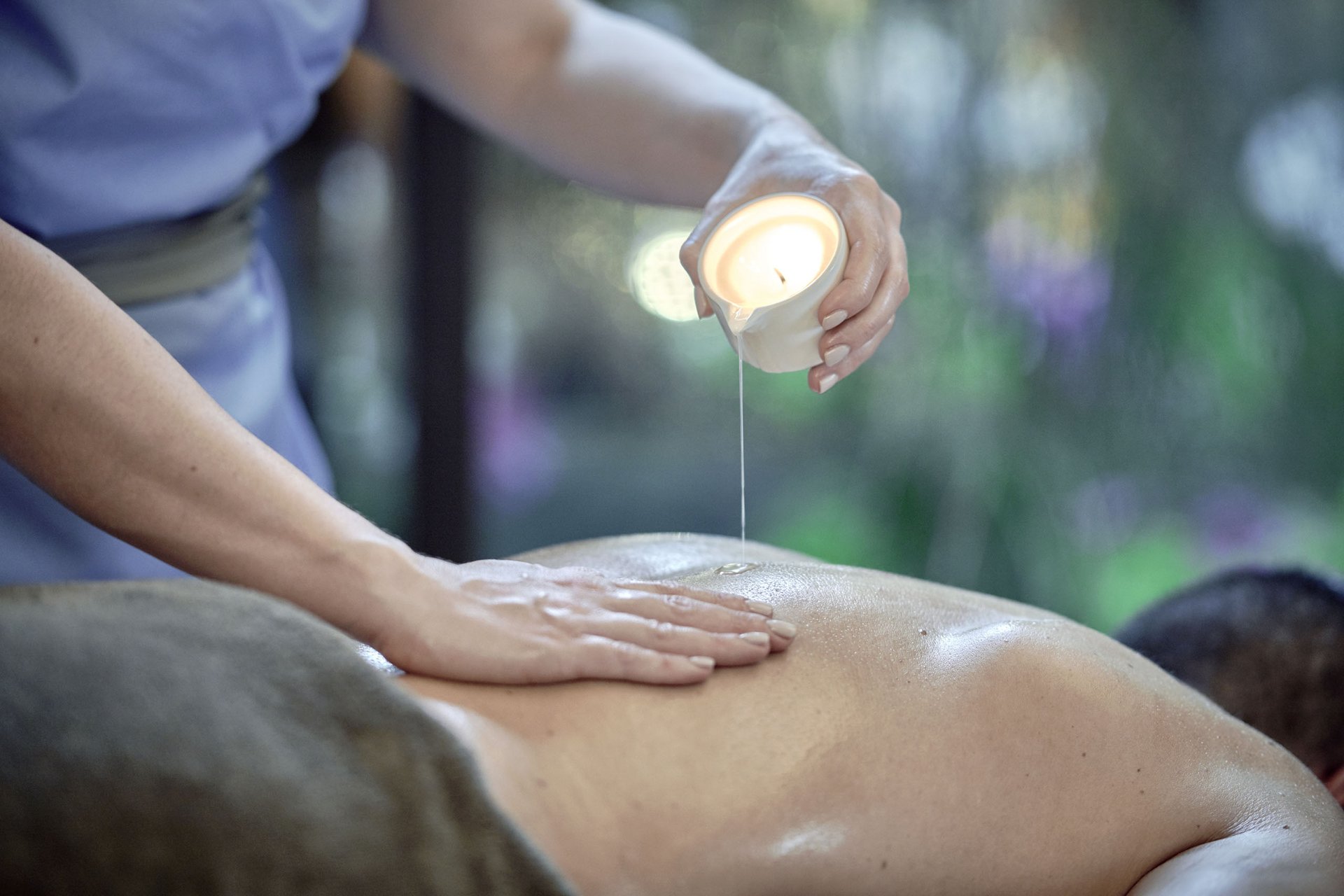 Gather new strength at the wellness hotel at Lake Garda.
Luxury wellness in Lazise
Feel your pulse slow, your shoulders relax, and your facial expression soften. This is the soothing effect of a visit to the luxurious oasis of tranquillity in our wellness hotel at Lake Garda in Lazise. Just let yourself go, block out the stress of everyday life, and immerse yourself in the here and now. In the saunas. In the pools. During a personalised massage or beauty treatment. Our 5-star hotel in Lazise makes your wellness dreams come true. And you don't always need an extended stay to reap these benefits; even a day spa at Lake Garda can rejuvenate you.
Holiday pleasure in
pools and saunas
Water is life's elemental force, the energy driving humans and nature. So, it's no wonder that it has a very special place in our wellness hotel at Lake Garda in Lazise. In our four pools – one for children, one exclusively for adults, a natural bathing lake, and a sports pool – you can feel the invigorating effect of water and experience that special feeling of weightlessness. Even more profound is the relaxation that awaits you in our saunas, where the gentle warmth provides lasting muscle relaxation, and the steam baths' humidity opens the pores. The daily infusions in our Finnish event sauna, which are accompanied by music, special aromas, and outfits, are a particular highlight. Enter a wellness paradise at our 5-star hotel at Lake Garda and feel well-being spread through every fibre of your body.
As one of the most exclusive wellness hotels on Lake Garda, Quellenhof Lazise sets new standards when it comes to wellness and relaxation.
A sports pool for the active, an adults-only sky pool with a view of Lake Garda, a toddlers' pool with water slides, and a natural swimming pond provide refreshment.
Finnish saunas, bio saunas and steam baths, separate for adults and families, offer wonderful warmth and pure relaxation.
Well-being for body and soul at the wellness hotel at Lake Garda
Is your wellness holiday incomplete without indulging in a soothing massage or cleansing treatment? Then our Onda Spa is the place for you. Let the waves carry you away until you feel a profound, indescribable sense of calm. Your thoughts become clear, your head free, your skin radiant. For couples, we offer soothing wellness in the Private Spa Suite at our romantic hotel at Lake Garda. Discover the different spa packages and look forward to a feeling of complete liberation at the wellness hotel at Lake Garda.