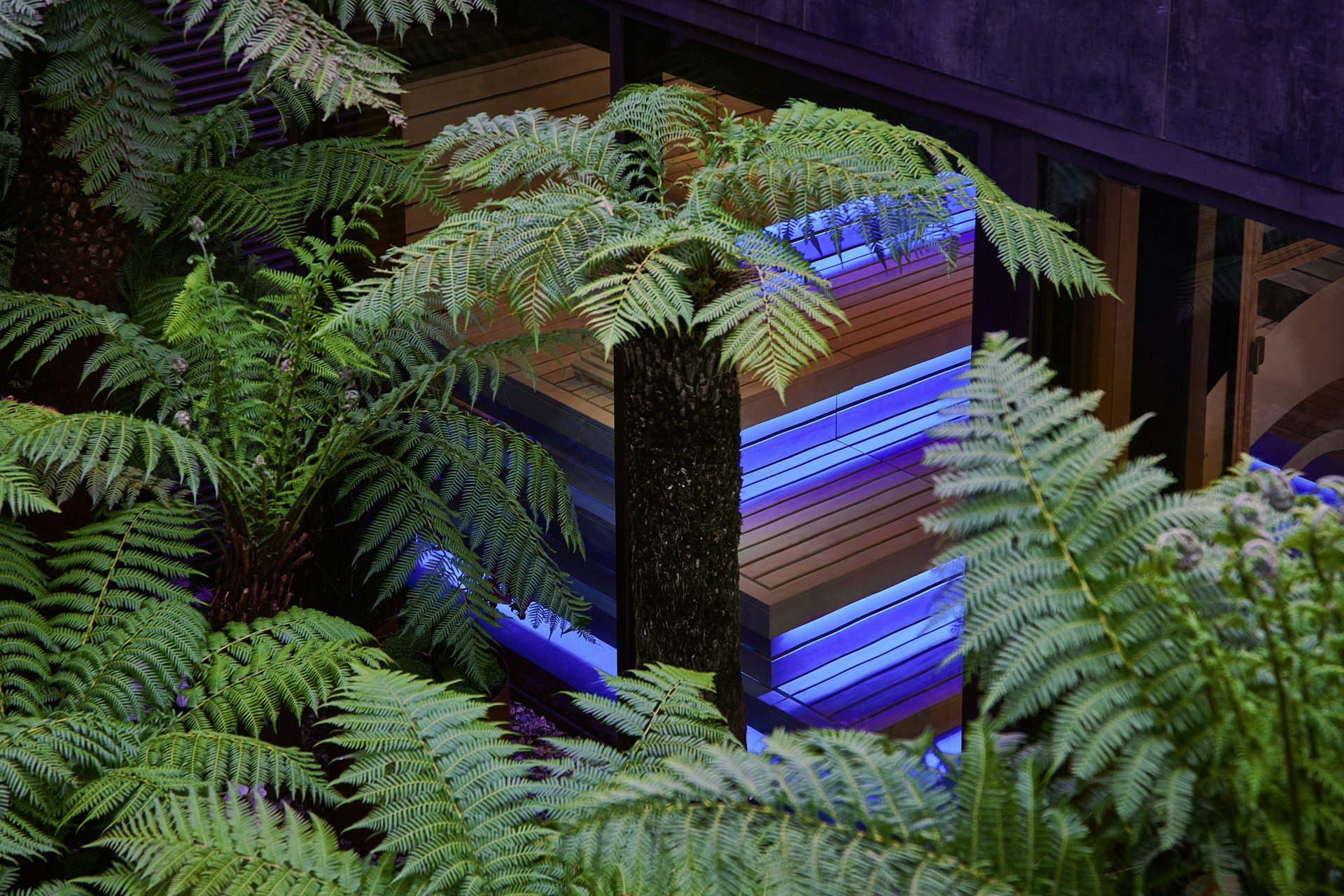 Five saunas for
five-star bliss
Deep warmth
Slowly, the soothing warmth penetrates your skin and spreads throughout your body. Deeper and deeper. You lean back, close your eyes, and take a deep breath. The natural aromas exuded by the wood and the exclusive essences revive your spirit. Then, when the time is right, you refresh yourself in the cold water of the natural bathing lake. Your heart rate elevates as vitality surges through your being. You feel revitalised, almost reborn, and retreat to one of the cosy corners to relax. In summer and in good weather, the saunas are open from 2 p.m. to 7:30 p.m., and in winter or inclement weather, from 12 p.m. onwards.
Exclusive sauna enjoyment for adults
Soothing tranquillity, pure relaxation, and precious moments where you can just be yourself – this is what awaits you in our adults-only sauna area. It features a Finnish event sauna, bio sauna, steam sauna, plunge pool, tea corner, and relaxation areas. The Finnish event sauna lives up to its name: every day, you can experience four sauna events here at Lake Garda, each unparalleled in its creativity. Look forward to spectacular choreographies, imaginative costumes, extraordinary effects, and the perfect music. For those new to the sauna experience or who prefer a milder heat, the bio sauna provides an inviting alternative. Meanwhile, a visit to the steam sauna offers a cleansing ritual, opening your pores and clearing your airways. After sweating, refreshment can be found in the ice-cold plunge pool. We also recommend that you drink plenty of fluids – in our tea corner, for example – and give your body a break in the cosy relaxation areas you can find indoors and out.
Wholesome sweating for the whole family
The joys of wellness at the Quellenhof Luxury Resort Lazise aren't reserved exclusively for adults. Younger guests can enjoy the dress-on sauna area for families, which has a Finnish sauna, a steam bath, and cosy relaxation areas. Here, your children can have their first sauna experiences, relax on comfy beds, and then go and have fun in the children's pool with its two slides and playground.