Four-legged friends welcome at the dog-friendly hotel at Lake Garda
Humanity's best friend
What would a holiday be without our four-legged darlings? Dogs are rightly called humanity's best friend, filling our lives with love and affection, and enriching them with many precious moments. Therefore, at our dog-friendly hotel at Lake Garda, it is a matter of course that you bring your faithful and well-behaved four-legged friend with you. We gladly welcome your furry companion and charge €25.00 per day (excluding food) for their stay. We provide a basket, a drinking bowl, and a small welcome greeting to ensure they feel at home from the very first moment.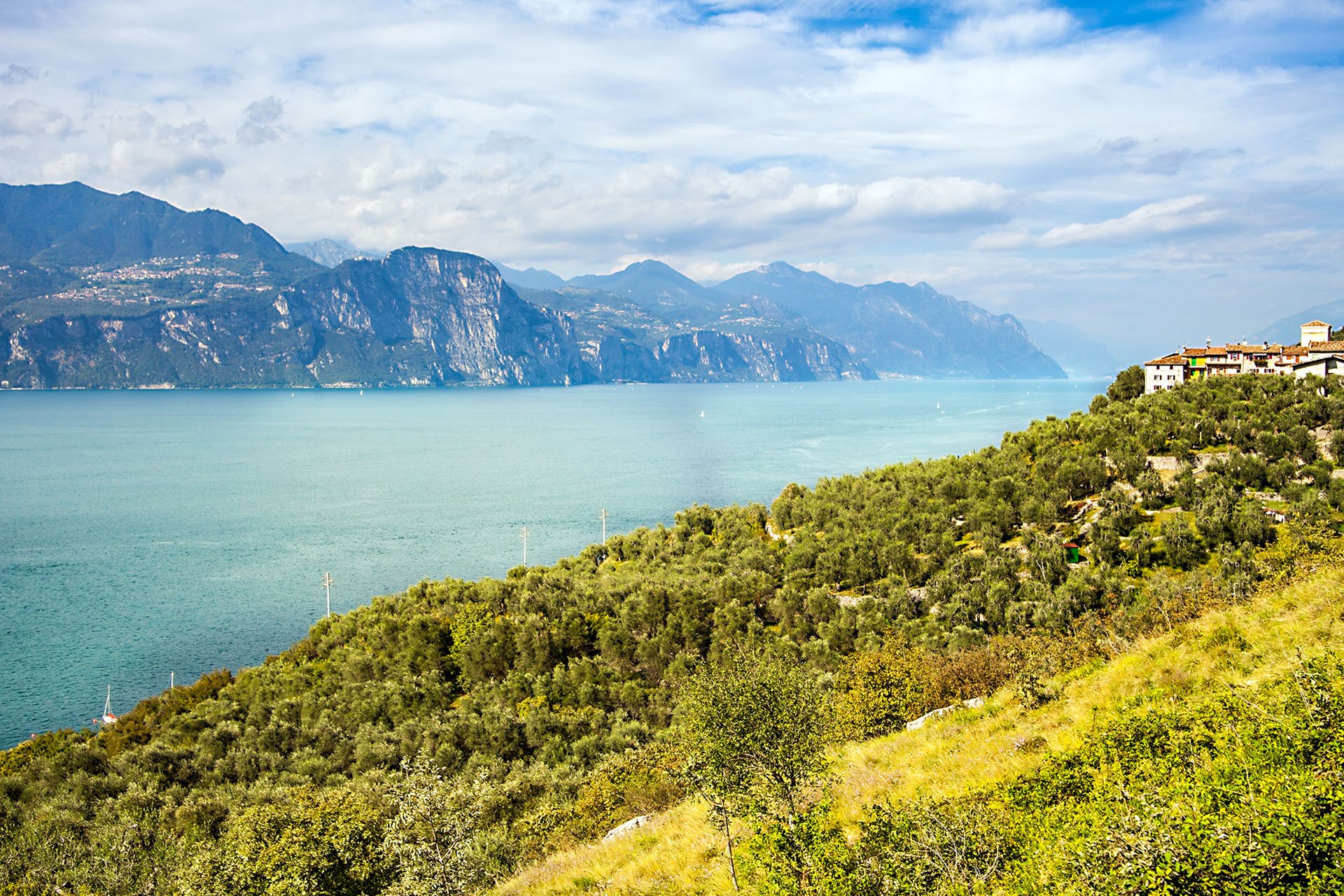 Plenty of space to play for your faithful four-legged friend
Here at Lake Garda, dogs will find a spacious paradise with long stretches for running around, shady spots for warm summer days, and designated dog beaches. Some of these beaches even have bathing facilities for dogs, like Braccobaldo Beach (also called "Bau Beach") in Peschiera del Garda, eleven kilometres from our sports hotel at Lake Garda between Fornaci and Bergamini. During the summer, this beach is accessible for a fee and is entirely designed to meet the needs of four-legged friends. While dogs are allowed on the free beaches north and south of Lazise's old town, they must be kept on a leash and are not permitted to swim.
Luxury holidays with your dog – here's how it works!
As a dog-friendly hotel at Lake Garda, your well-behaved four-legged friend is very welcome, but we ask for your understanding that your furry companion does not have access to the wellness and spa worlds, sunbathing areas, or the Panorama Restaurant. For organisational purposes, we ask that you inform us at the time of booking if you plan to bring your dog to our dog-friendly hotel at Lake Garda.
A dog-friendly hotel at Lake Garda with dog-sitting services
If you and your partner are on holiday with your dog in Lazise and would like to take some time for yourselves and enjoy precious quality time in our Mediterranean retreat, with an invigorating massage in the Onda Spa, for example, or a health-promoting sauna session, we offer doggy daycare for a fee at our 5-star hotel in Lazise. We'll ensure your four-legged friend is well taken care of with walks, engaging activities, and playtime. Please remember to book this service in advance.