Golf at Lake Garda – it doesn't get any better than this.
Tee off against a dream backdrop
The fairways are a brilliant green, unlike anything you have seen before. Surrounding you are stately cypresses, meticulously tended olive groves, and dense vineyards, all set against the picturesque backdrop of Monte Baldo and the deep blue of the sky. You put the ball on the tee. Visualise your target. Breathe in and out, waiting for your pulse to calm down. Then, tensing your muscles, you swing and give the ball the perfect momentum and watch it fly down the fairway. This exclusive pleasure awaits those who golf at Lake Garda in Lazise. At our sports hotel at Lake Garda, we have put together unique packages for your golfing holiday. Discover the wonderful golf courses at Lake Garda and indulge in exciting games. After a fulfilling day on the greens and fairways, we recommend soothing your tired muscles in our water and sauna worlds or indulging in a regenerative and deep-acting massage.
Golf at Lake Garda in Lazise: the highlights
Your golf holiday with proficiency certificate ("Platzreife") in our five-star luxury hotel promises to be uniquely beautiful. Not only because our partner golf courses are among the most beautiful in the region but also because we offer some irresistible highlights:
Twelve golf courses near our resort – between 15 minutes and 1.5 hours away by car (the closest is the 18-hole Golf Club Paradiso in Peschiera del Garda, one of the most spectacular is the 27-hole Golf Club Ca' Degli Ulivi in Marciaga di Costermano)
Exclusive green fee rates for you
Personalised golf tips from us
Receive your golf proficiency certificate ("Platzreife") on your golf holiday – the "Platzreife" exam will take place during the corresponding course
Training several times a week at the practice facility and the golf course
Rental equipment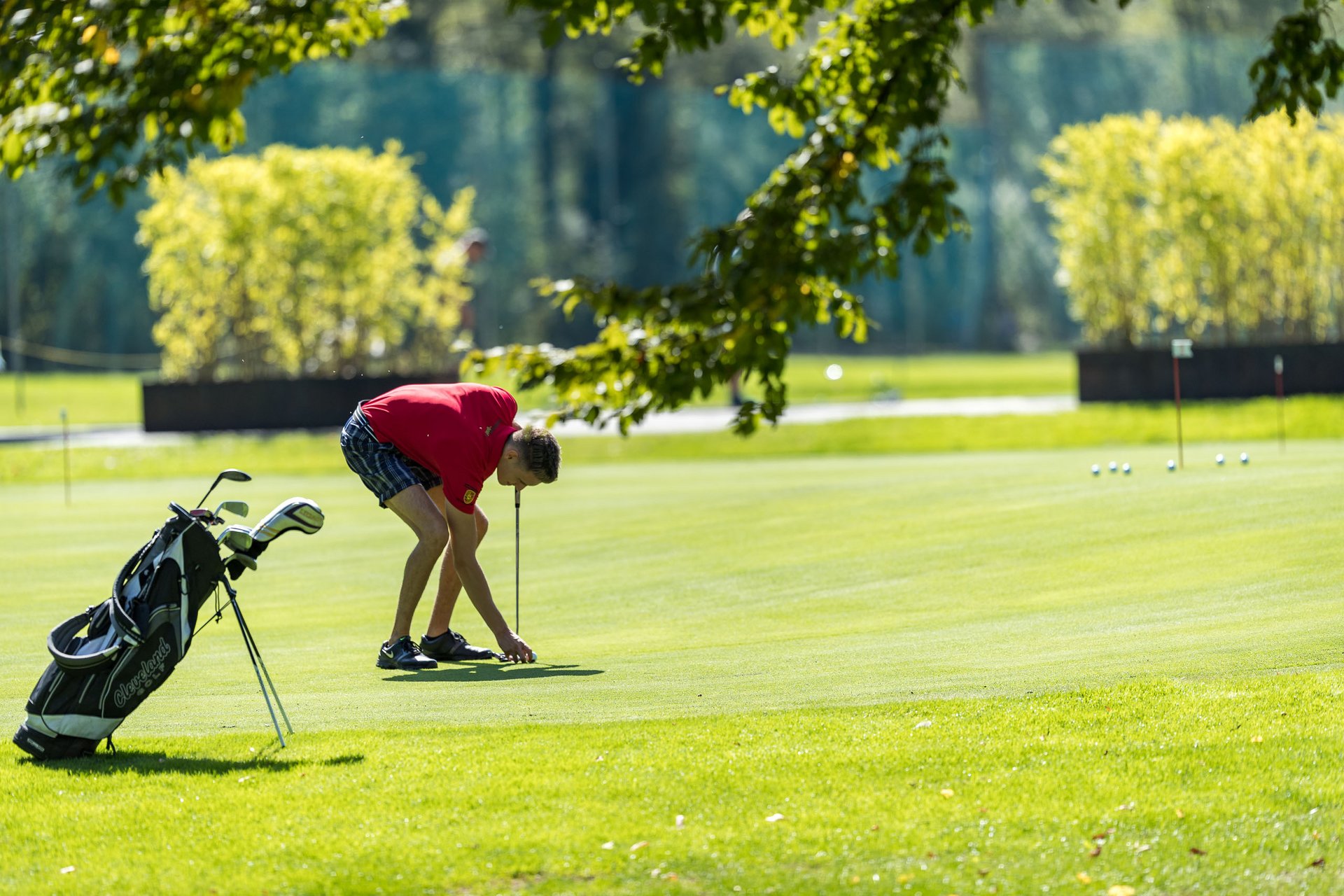 Our exclusive golf packages at Lake Garda
At the Quellenhof Luxury Resort Lazise, your 5-star hotel in Lazise, you can spend a carefree luxury holiday filled with unique highlights while you indulge in the pleasure of golf and hone your swing. Take a look at our tailor-made holiday offers and get your proficiency certificate ("Platzreife") while playing golf at Lake Garda in Lazise.
We have put together an array of packages that will bring you pure holiday joy. Take a look at our offers and book your long-awaited stay.