Experience the beauty of Lake Garda: hiking and more.
On foot at Lake Garda
At Lake Garda, hiking is something special. Feel your heart rate rise, your breath quicken, and your body warm up with the effort. The mild lake breeze gently caresses your sun-tanned skin. You pause for a moment, drawing the fresh air deep into your lungs, and enjoy the fantastic view across Lake Garda. Hiking and jogging can be enjoyed almost year-round at Lake Garda, thanks to the short, mild winters and tranquil spring and autumn seasons. Lazise is the ideal starting point for numerous hiking trails and jogging routes through dense, shady forests, across wide plains, or up into the mountains. Your constant companion: the amazing panorama of the lake.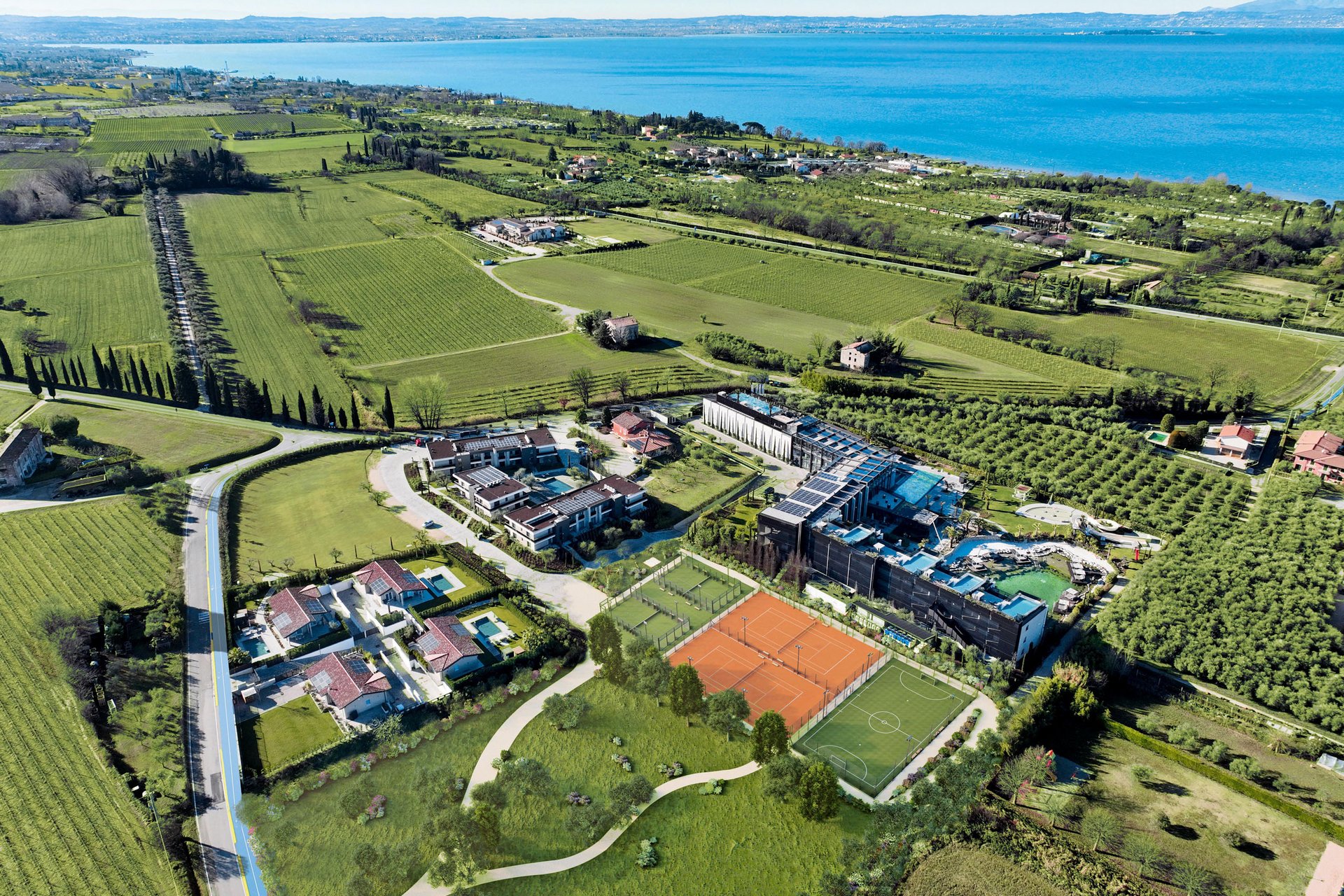 Our recommendations for easy hikes at Lake Garda
The region around Lake Garda is rich in hiking trails that lead to spectacular viewpoints, many of which are also suitable for families. Are you holidaying at Lake Garda? Hiking in Lazise is a must. Especially if you're staying at the Quellenhof Resort Lazise. Hiking doesn't get more convenient than this because our hotel is the starting point of our weekly guided hikes. So, grab your hiking boots, apply some sunblock, and embark on unique adventures. The reception team of our luxury hotel at Lake Garda will provide you with insider tips and hiking suggestions. If you prefer joining a group to go hiking at Lake Garda with a view of Lazise from above, we recommend one of our weekly guided hikes. Of course, the hiking opportunities aren't confined to Lazise alone; the northern region of Lake Garda, including Monte Bondone and Monte Baldo, also invites you to experience spectacular tours.
A strong start to the day at Lake Garda: hiking and jogging
Your legs move in a steady rhythm as the sun sends its first soft rays across Lake Garda. Your heart beats vigorously. The cool air penetrates deep into your lungs. Inhale. Exhale and immerse yourself in this magnificent view. Start the day full of energy in the fresh air, jogging along the shores of Lake Garda. The lakeside promenade is a leisurely path that is popular among joggers, but there are also numerous challenging trails here. We will be happy to give you our insider tips at the reception of our sports hotel at Lake Garda.